YOUR SPECIALISED OFFSHORE RENEWABLES
SERVICE PROVIDER
– maintenance and installation –
ATHELEON was launched to bundle all our offshore wind logistics solutions and engineering, jack-up expertise and special purpose offshore vessels for the renewables industry in one dedicated organization.
ATHELEON is a subsidiary of the Harren & Partner organization and a sister company of SAL Heavy Lift, Combi Lift and SAL Engineering, names that you probably know well as heavy lift marine transportation, offshore engineering and logistics providers. To serve our clients even better, we are combining the abundant expertise in various parts of our group into one specialized unit.
INTEGRATED MARITIME SOLUTIONS
FOR THE OFFSHORE RENEWABLES INDUSTRY

TRANSPORT & INSTALLATION
Transport and Installation
Transport of offshore renewables structures such as jackets, piles, monopiles, transition pieces, towers, nacelles, hubs, blades, substations etc. from the marshalling port or the fabrication site to the installation location offshore and installation of such structures.

SERVICES FOR EXISTING STRUCTURES
Decommissioning
Dismantling of offshore renewables structures such as jackets, piles, monopiles, transition pieces, wind turbines, substations, cables and transport the structures to suitable recyclers or sell them for further use.
Repowering
Replacing existing offshore renewables facilities with new ones with higher capacity or adapted characteristics.
Operation and Maintenance – O&M
Services for the operation and maintenance of existing offshore wind farms which includes component exchange and repairs of plant components and structures.
Repair
Repair of offshore wind components on board of the O&M/Installation vessel or in a workshop on shore.

DEVELOPMENT & CONSULTING
Development, design and operation of floating structures and vessels
Development of ships and floating structures and handling tools, structures for seafastening and storage for the transport, installation, O&M of present and future types of plants. Operation and technical management of such vessels and equipment for own use and/or chartering out.
Logistics solutions
Development of turn key solutions to cover all aspects regarding transport, interim storage, marshaling for T&I and O&M campaigns.
Engineering, project management and consulting services
Consulting services on all fields of activity for partner companies, and external customers.
Combined expertise:
Harren & Partner Group, plus our partners.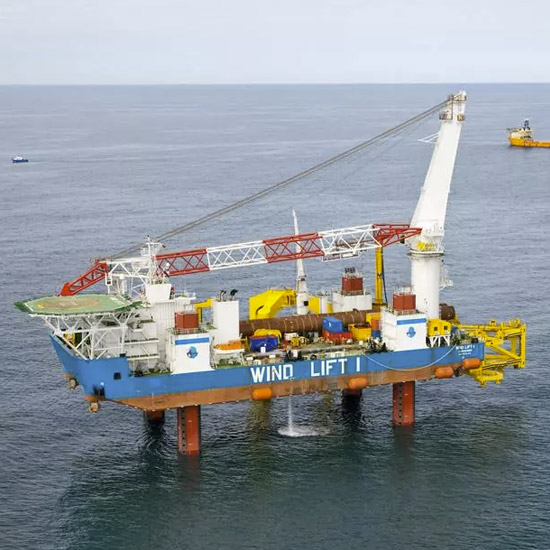 Jack-up crane vessel
Built in 2010
Dynamic positioning (DP)
500 tons capacity, high outreach offshore crane
Fully equipped accommodation block for up to 50 people
WIND LIFT I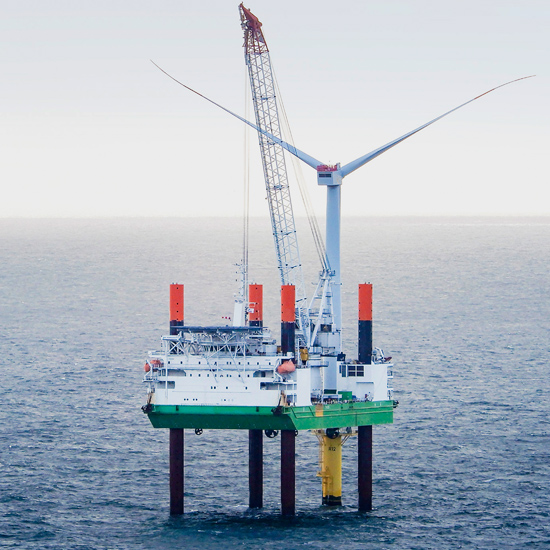 Jack-up crane vessel
Built in 2010
Dynamic positioning (DP2)
500 tons capacity, high outreach offshore crane
Accommodation for up to 56 people
THOR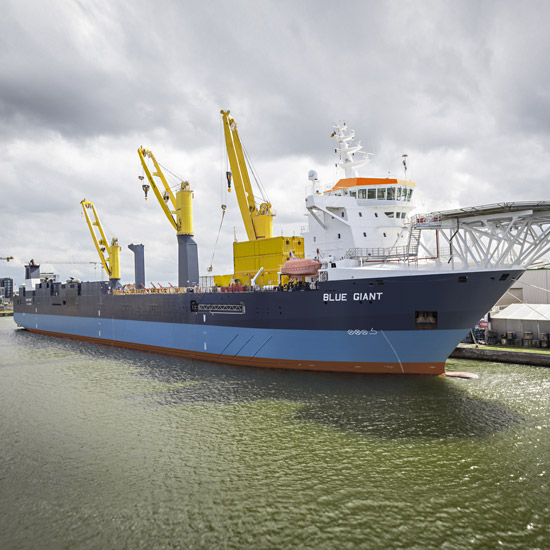 Offshore construction and heavy lift vessel
Built in 2008
DP2
Combinable SWL up to 700 tons
MEXICAN GIANT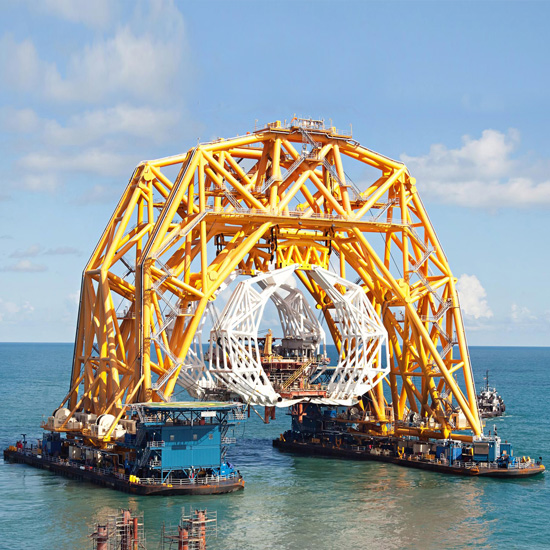 DP-3 Offshore Construction Vessel
US Flag, Jones Act compliant
Built in 2009
Lifting Capacity: 7250t
VB-10,000